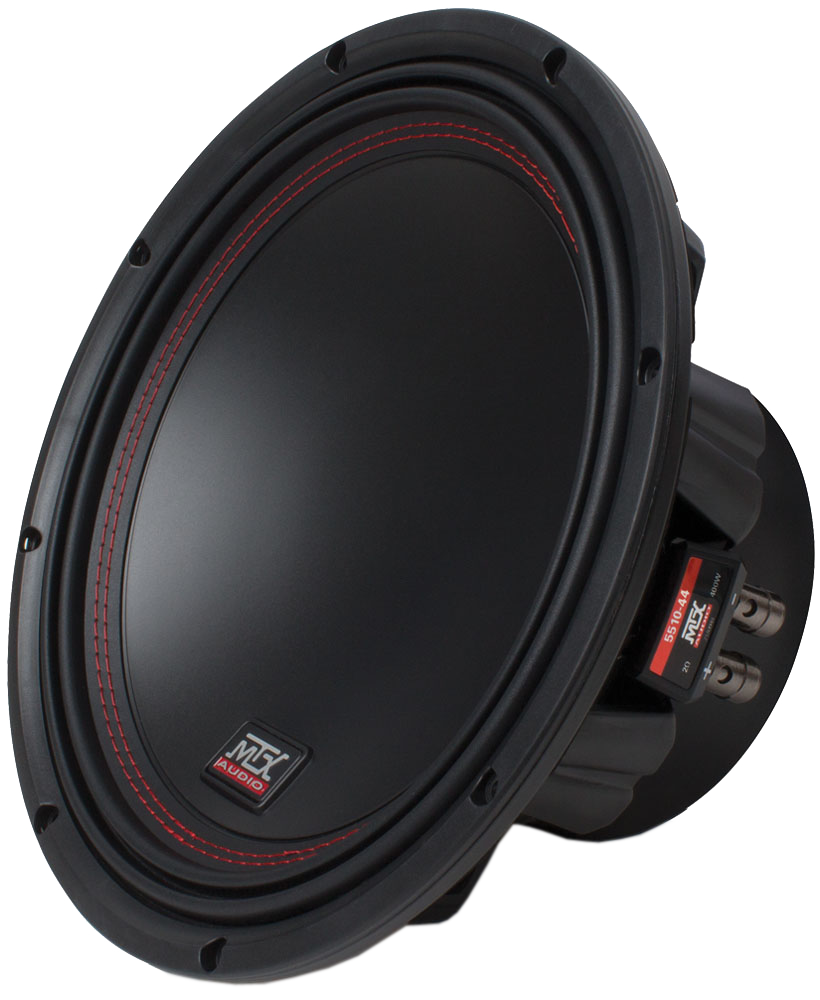 High SPL Subwoofers
55 Series Subwoofers are high SPL subwoofers that deliver the most bass for your buck.
Implementing many of the same features found on our 75 & 95 Series SuperWoofers, the 55 Series can rock hard and loud for extended periods of time, while maintaining accurate and clean bass throughout the party. You will be impressed.
---
The 5510-44
The 5510-44 is a 10″ dual voice coil, 400 watt, 4 ohm subwoofer built on the MTX tradition of getting more than expected. The 55 Series subs are often used in applications where bass levels are the most important factor. These subwoofers are designed to move air and go boom! They are true monsters of bass and are a great choice for anyone that really wants to be heard.
---
The 55 Series Legacy
The 55 Series, MTX's best selling subwoofer family, is a perfect mix of performance and value for enthusiasts that want to add extreme bass to their system without breaking the bank. We have squeezed an oversized cone into the standard 10″, 12″ and 15″ frames, so the sub moves more air and gives you more bass. The woofer's movement cools the sub as it plays, so it doesn't overheat when you're rocking out. The special suspension exerts extra control when you're pushing the sub hard. Some would say that we've once again out done ourselves, but it only gets better and better.
---
55 Series Key Features
• Expanded surface area allows for increased volume displacement and SPL
• Progressive suspension controls excursion at high power reducing distortion
• Inverted Apex surround with symmetrical geometry controls cone movement
• Radial ribbed t-yoke dissipates heat and decreases distortion
• 2.0″ xmax, high temperature voice coil
---
Specifications
| | |
| --- | --- |
| RMS Power (Watts) | 400 |
| Recommended Amp Power (RMS) | 200 – 400 |
| Peak Power (Watts) | 800 |
| Frequency Response | 28Hz – 130Hz |
| Sensitivity | 83.5 dB |
| Voice Coil | 2″ (5.08 cm) |
| Magnet Weight | 56 oz |
| Mounting Depth | 5.625″ |
| Cut Out Diameter | 9.188″ |
| Volume Displacement (cu in) | 35.0 cu in |
| Sealed Enclosure Net Volume | 0.75 cu ft |
| Vented Enclosure Net Volume | 2.00 cu ft |