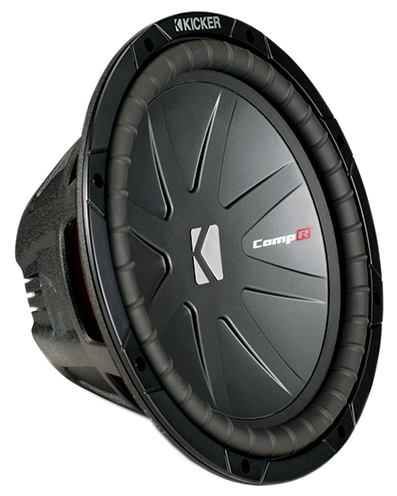 A Superior Woofer
The next step in world-class bass engineering is here with the CompR® Subwoofer. CompR Subwoofers combine advanced components and superior technology for a workhorse bass-maker only KICKER could create. As the next generation of CompVR, KICKER's top-selling woofer of all time, the CompR Subwoofer continues its legacy of industry-leading performance with bass impact and innovation.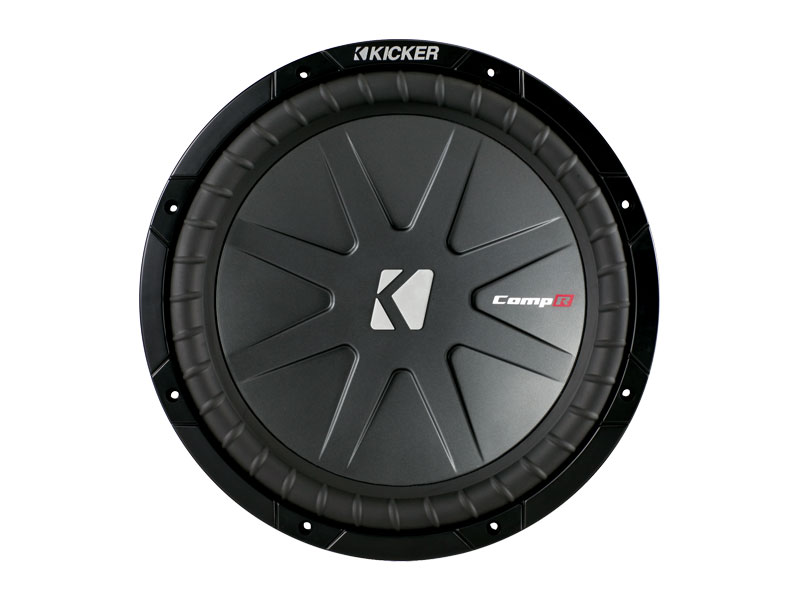 Smart Connections
CompR takes flexibility to another level with a single pair of stout, push-button wire terminals featuring a convenient impedance-selector slider for easily changing the dual-voice-coil impedance (2/8 Ohms or 1/4 Ohms, depending upon model). No additional wiring is needed for switching between series or parallel configurations.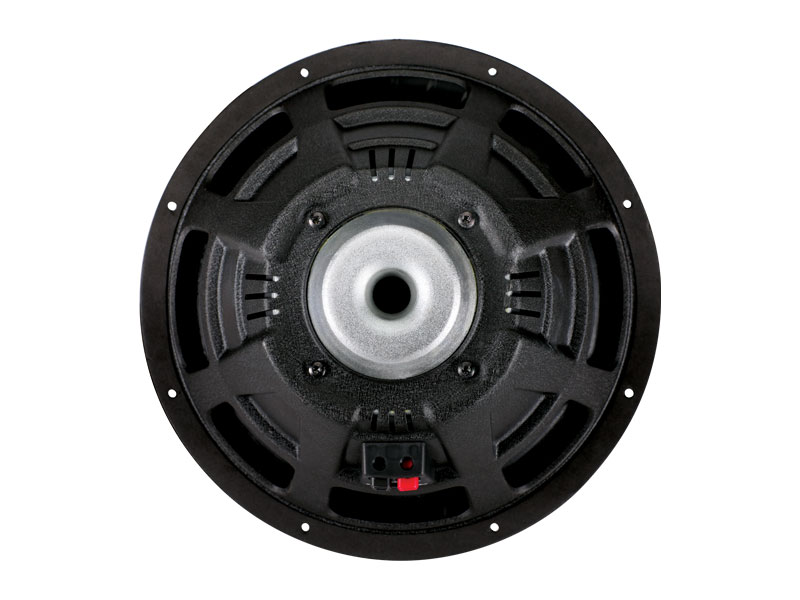 Engineered for Performance
Besides convenience, CompR delivers the deepest musical bass and is made to work perfectly with KICKER KX-Series mono amplifiers. The motor structure itself is a mechanical marvel, utilizing a large-diameter, progressive-roll spider for increased linearity and better sound with high-strength Spiralead™ tinsel leads woven through for maximum transfer of signal. A KICKER standard, the one-piece UniPlate,™ features the vented pole piece and bumped back plate that's tapered toward the edge to improve the magnetic force within the gap, optimizing that magnetic energy. The "bump" provides added voice-coil clearance, assuring precise performance. High-temp coil wire winding around the pole piece and innovative Quad Venting™ slots contribute to the woofers' efficient cooling attributes and durability.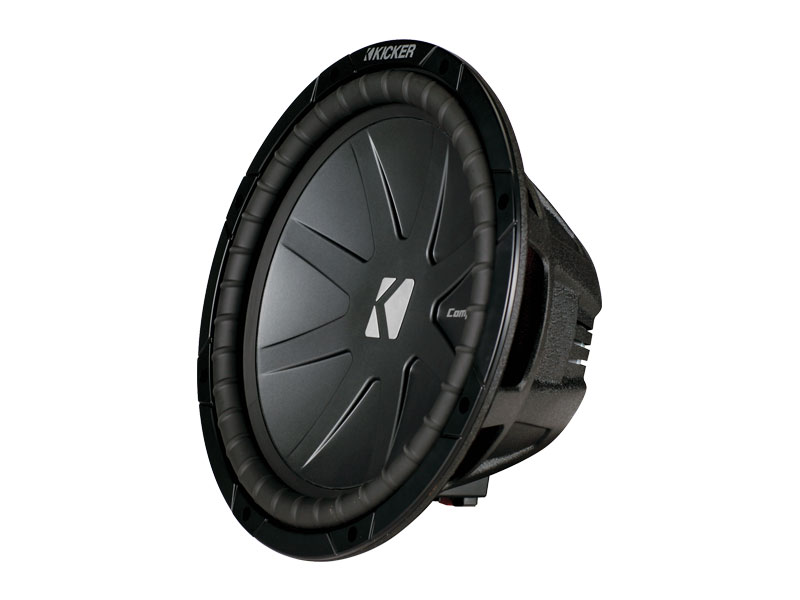 KICKER Technology
CompR features an injection-molded polypropylene cone and tough Santoprene® surround for ultra-rigidity and minimal distortion. The full-coverage, steel basket provides full protection of the large spider and complete motor assembly. While the basket fully protects the inner workings, its mounting depth has been minimized further to easily fit into more installations.
Specifications
Size (IN.,CM)
10, 25
Impedance (OHMS)
4 DVC
Max Rec Amplifier Power (WATTS PEAK/RMS)*
800/400
Sensitivity (dB 1w/1m)
83.6
Mounting Depth (in, cm)
5-3/16, 13.2
Mounting Diameter (in, cm)
9-3/16, 23.3
Min Sealed Box Vol (cu. ft, L)
0.8, 22.7
Max Sealed Box Vol (cu. ft, L)
3.0, 85
Min Vented Box Vol (cu. ft, L)
1.25, 35.4
Max Vented Box Vol (cu. ft, L)
1.75, 49.6
*Assumes typical music program with minimal amplifier clipping; varies with enclosure size. See your KICKER dealer for details.
**Port Volume Excluded.
Due to continual developement, product, and specifications are subject to change without notice. Stillwater Designs and it's agents are not responsible for typographical errors.