INFINITY Reference 6500CX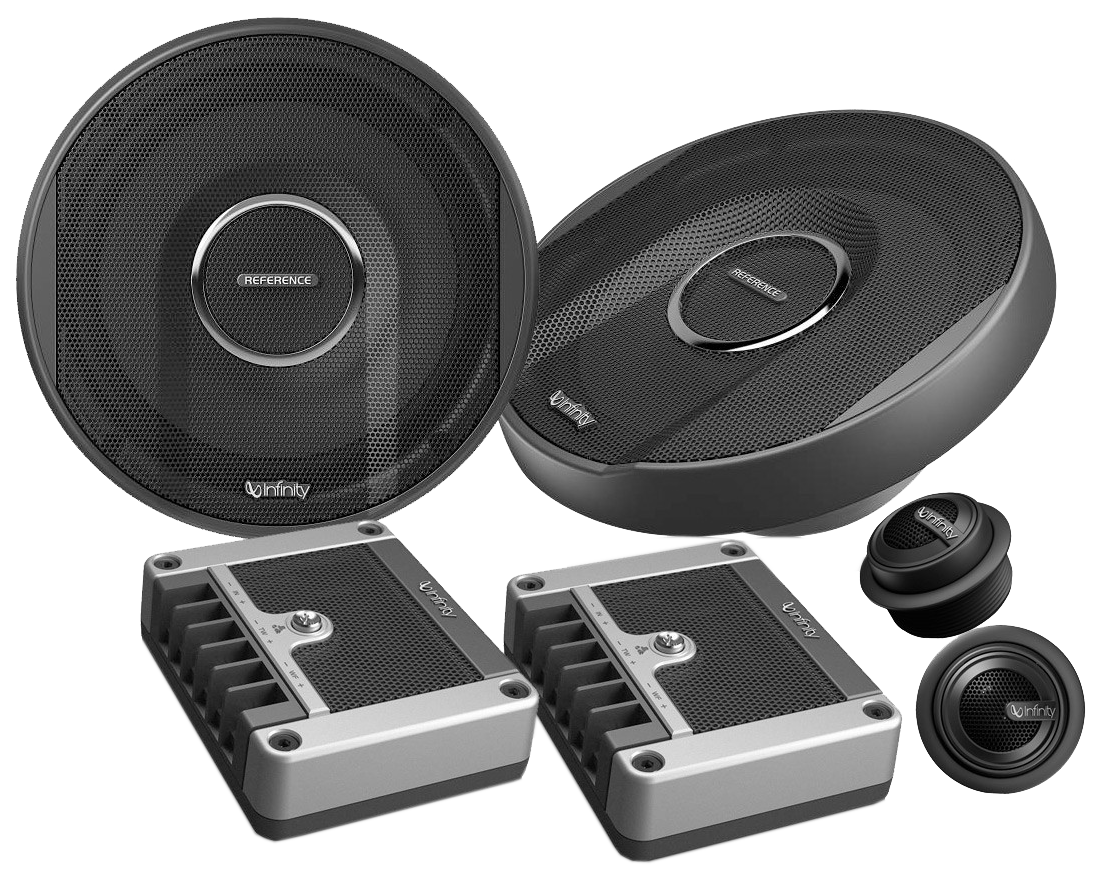 Designed for more clarity
Do you want to hear the details you've been missing in your car's sound system? You'll enjoy exceptional clarity from Infinity's Reference X Series REF-6500cx 6-3/4″ component speaker system. The package includes two 6-3/4″ woofers, two 3/4″ tweeters, and two external crossovers, along with mounting hardware and grilles.
Textile tweeters
Infinity uses 3/4″ textile dome tweeters that give you amazing levels of detail without sounding harsh. Mount these tweeters in the right spot in your vehicle, and you'll hear a new world of sound as instruments and vocals become more natural and clearly defined. Infinity includes hardware for surface- or flush-mounting the tweeters, plus Starfish brackets that help you install the tweeters in many factory tweeter openings.
---
Specifications
• 2-way external crossover network (18 dB/octave, 3,500 Hz high- and low-pass)
• 3-ohm impedance for extra power (compatible with virtually all factory or aftermarket car stereos)
• tweeter adjustment circuits (0, +3 dB)
• power range: 5-90 watts RMS (270 watts peak power)
• frequency response: 53-21,000 Hz
• sensitivity: 93 dB
• woofer top-mount depth: 2-1/16″