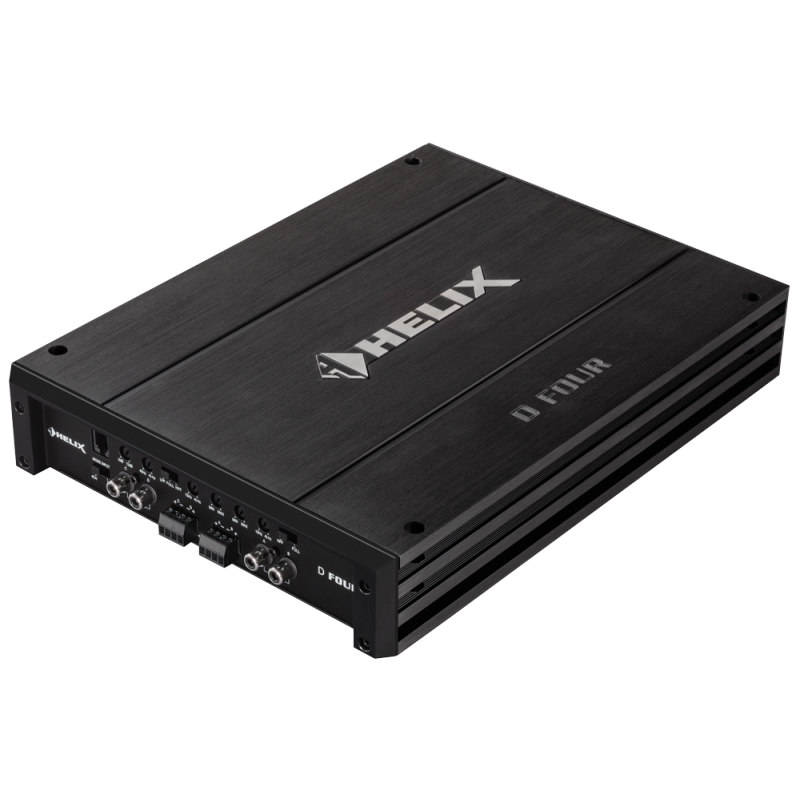 The new HELIX D amplifiers open new horizons in terms of price performance ratio. It is the first time that HELIX offers a lot of amplifier performance for such a low budget without neglecting the proved HELIX quality. Both power packs convince at first sight through high-quality processing in many details. The fine brushed aluminum heatsink and the stylish HELIX-logo make these models very attractive.
Smart highlevel input
The latest generation of OE car radios incorporates sophisticated possibilities of diagnosing the connected speakers. If a common amplifier will be hooked up failure messages and loss of specific features (e.g. fader function) quite often appears – but not with the D FOUR.
The new ADEP circuit (Advanced Diagnostics Error Protection) avoids all these problems without loading the speaker outputs of the OE radio during high volumes unnecessarily.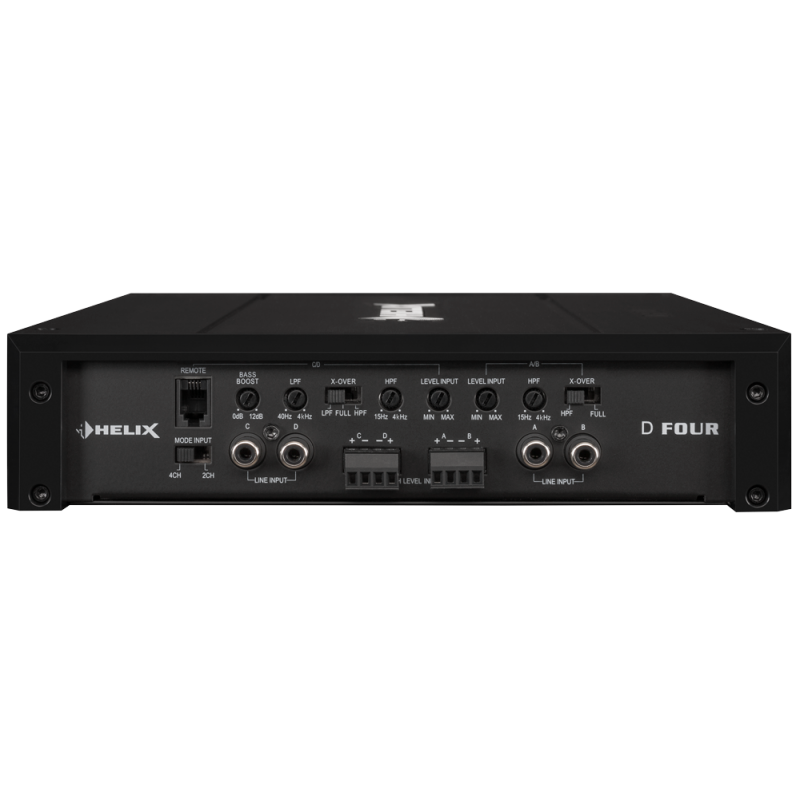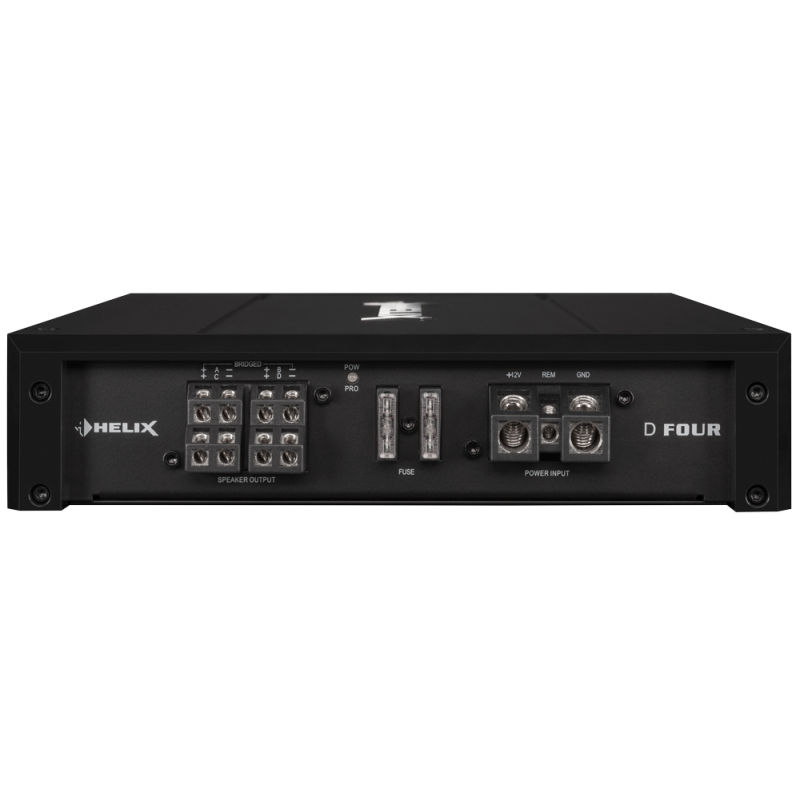 Special features:
Output power RMS / max.
– @ 4 Ohms
4 x 65 / 130 Watts
– @ 2 Ohms
4 x 90 / 180 Watts
– @ 1 Ohm
–
– bridged @ 4 Ohms
2 x 180 / 360 Watts
– bridged @ 2 Ohms
–
Amplifier technology
Class AB
Inputs
4 x RCA / Cinch
4 x Highlevel speaker input
1 x Remote In
1 x Remote control input
Input sensitivity
RCA / Cinch 0.5 – 6 Volts
Highlevel 1 – 14 Volts
Input impedance RCA / Cinch
30 kOhms
Input impedance highlevel
12 Ohms
Outputs
4 x Speaker output
Output voltage RCA / Cinch
–
Signal converter for digital input
–
Frequency response
10 Hz – 50.000 Hz
Bass boost
0 – 12 dB / 45 Hz
Highpass
15 Hz – 4,000 Hz adjustable
Lowpass
40 Hz – 4,000 Hz adjustable
Bandpass
15 Hz – 4,000 Hz adjustable
Subsonic
–
Phase
–
Slope high- / lowpass
12 dB/Oct.
Slope subsonic / lowpass
–
Signal-to-noise ratio digital input
–
Signal-to-noise ratio analog input
108 dB (A-weighted)
Distortion (THD)
0.02 %
Damping factor
65
Operating voltage
9.6 – 16 Volts
Current draw
1000 mA
Fuse
2 x 25 A Maxi-fuse (APX)
Additional features
Active, adjustable crossover, bass boost, input mode switch, highlevel input with automatic turn on function and Advanced Diagnostics Error Protection (ADEP), optional cable remote control
Dimensions (H x W x D)
53 x 320 x 230 mm /
2.09 x 12.60 x 9.06"