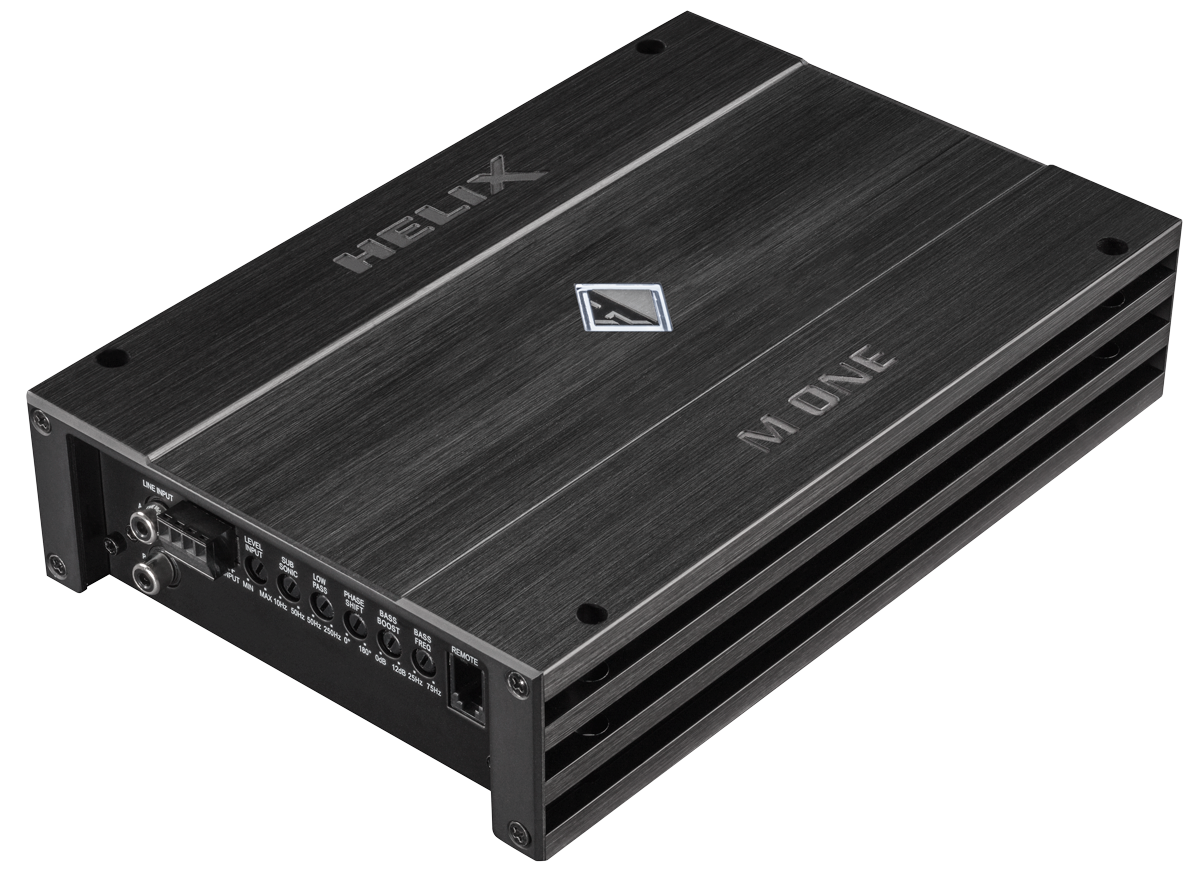 Small, efficient and uncompromisingly stable – the M ONE is a highly compact monoblock for subwoofer applications. Designed from latest Class D technology this tiny amp can easily control speakers with 1 Ohm impedance. Its current capability makes the M ONE a perfect partner for 2 x 2 Ohms subwoofers, where both voice coils are connected in parallel.
In addition a comprehensive and stunningly practical feature set leaves nothing to be desired. Last but not least installation will be a no-brainer due to the minimal dimensions.
Special features:
Smart highlevel input
The latest generation of OE car radios incorporates sophisticated possibilities of diagnosing the connected speakers. If a common amplifier will be hooked up failure messages and loss of specific features (e.g. fader function) quite often appear – but not with the M ONE.
The new ADEP circuit (Advanced Diagnostics Error Protection) avoids all these problems without loading the speaker outputs of the OE radio during high volumes unnecessarily.
Start-Stop capability
The switched power supply of the HELIX M ONE assures operation even if the battery's voltage drops down to 6 Volts during engine crank.
---